Jazz At The Philharmonic
The hugely exciting series of concerts in London now available for jazz festivals and theatre shows around the world. A Recreation Of The Legendary Concerts Which Featured The Greatest Jazz Musicians Of The Day In Joyous Jam Sessions & Wildly Exciting Cutting Contests.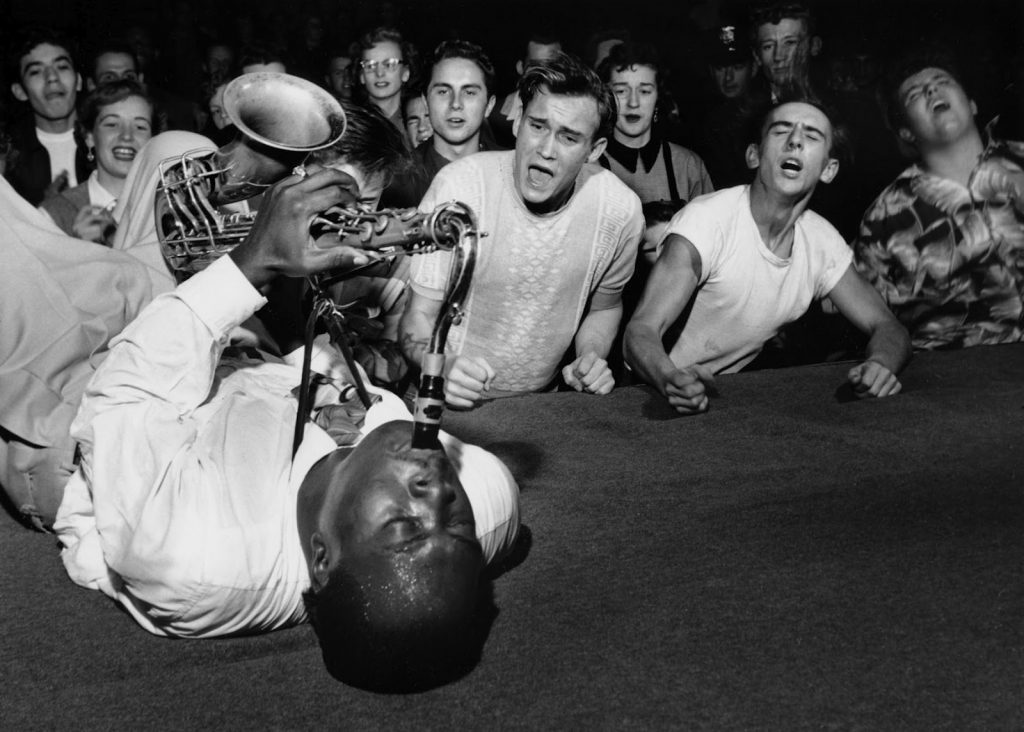 In 1944 jazz impresario Norman Granz booked the prestigious Philharmonic Auditorium in Los Angeles and presented the very first Jazz at the Philharmonic. For the next forty years he took the show around the world and featured many of the greatest names in jazz. He particularly loved showmen and virtuosos who could whip up a crowd into a frenzy – players such as Buddy Rich, Gene Krupa, Oscar Peterson, Lester Young, Charlie Parker, Flip Phillips, Roy Eldridge, Dizzy Gillespie as well as his favourite singers Ella Fitzgerald and Billie Holiday.
Now, 70 years later we have the tribute to Jazz At The Philharmonic using some of the most exciting players in the UK and the show's ringmaster is the ebullient Pete Long (M.D. of Ronnie Scott's Big Band, Echoes of Ellington, Gillespiana and long time sideman with Jools Holland). In September 2014 the show was presented at London's Cadogan Hall and the 700 strong audience recreated the enthusiasm and fervour that is so evident on the many original concert recordings of JATP. As Peter Vacher wrote in his review:
"Bristling, hard-swinging, surging, big-toned, competitive, the dictionary can hardly do it justice…What a joy."
For jazz festivals JATP can be booked using either our roster of regular players (as listed below) or with Pete Long directing some of the musicians you have already booked. The JATP concept turns a jam session into a spectacular event! Our line-up features a selection of young jazz talent alongside some of the biggest names on today's British jazz scene, including:
Pete Long – Clarinet
Alex Garnett – Sax
Ray Gelato – Tenor Saxophone
Dean Masser – Tenor Saxophone
Ryan Quigley – Trumpet
George Hogg – Trumpet
Tom Walsh – Trumpet
Callum Au – Trombone
Ian Bateman – Trombone
Nick Dawson – Piano
Nigel Price – Guitar
Paul Morgan – Double Bass
Elliott Henshaw – Drums
Ed Richardson – Drums
Richard Pite – Drums