Echoes Of Ellington
In 1914, a young man called Edward Ellington wrote a simple piano piece entitled Soda Fountain Rag. Over the next sixty years, he would compose a cannon of work which would have him recognised as the foremost American composer of any genre. Nicknamed Duke by his schoolfriends because of his regal bearing, Ellingtons music contains a unique blend of contrasts and contradictions. At once visceral and elegant, intimate and shouting, traditional and progressive, the music is unique, exciting, earthy and refined.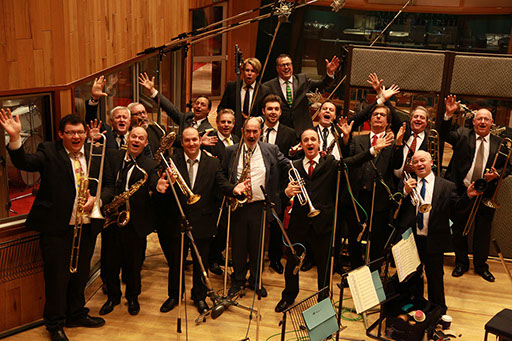 The Echoes Of Ellington was first formed in 1994 to celebrate the Duke's music, and to bring it by live performance to a modern audience. Jazz enthusiasts the length and breadth of the nation, and later on in Europe and the United States were amazed by the groupís ability to get inside the scores and really bring out the Ellington flavour.
Today, the orchestra is in its finest incarnation yet, with highly specialised virtuoso players on all the instruments who understand intimately the nuances put on the page by the Duke. This concert will focus on the great hits- expect to hear Take The A Train, Satin Doll, Mood Indigo, Caravan, Don't Get Around Much Anymore, Sophisticated Lady, and all your other Ellington favourites!
The show is conducted and presented by clarinettist Peter Long, who over the years has built a reputation as the pre-eminent big band front man in the United Kingdom today. As well as keeping you entertained with the music, he will ensure that you will leave the show with a little more background information than you were expecting, heightening the experience of hearing the music by understanding.